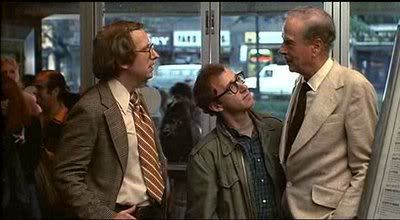 The daily baseball post... how about the Jays sweeping the Rangers.
All those sacrifice bunt fetishists who have been the bane of Mike Wilner's existence got their way, for one day. The Jays bunted to set up the tying and go-ahead sac flies today.

Of course, the Rangers also failed to bring in a runner from third with none out vs. B.J. Ryan in the 10th inning. It's not automatic when a runner gets to third with less than two out.
The Hardball Times' weekly team rankings have two AL East teams in the fifth and seventh slots. Hint: Neither one is the Red Sox or Yankees. Hint No. 2: Their nicknames rhyme with "pays."
Left-hander David Purcey's pitching line at Syracuse: Seven innings, four hits, two runs, two walks, seven strikeouts to get the W for the Chiefs.
Maury Brown of the Business of Sports Network and his wife have recently learned their son is autistic. It seems best to pass that along, if anyone's interested in sending support or donating.
Those who want to keep tabs on Mariners bonus baby Phillippe Aumont of Gatineau might want to bookmark rattler-radio.blogspot.com, the blog of Wisconsin Timber Rattlers play-by-play man Chris Mehring. Aumont had four strikeouts in as many innings and didn't allow a hit in his pro debut for Wisconsin.

Minor League Ball touched on Aumont during a Q&A on Friday. It noted Aumont's progress with his changeup should be the determining factor in whether he becomes a starter or a closer.
Fire Joe Morgan either has a huge Canadian following which sends in links or the Toronto media just makes it that easy. Poor Jim Lang of Sportsnet was the latest to be on the wrong end of a takedown for his, "I have had it with Moneyball; give me good old Whitey Herzog baseball any day," iCab post the other day.

Short of confronting Lang and presenting him with Whitey Herzog a la Marshall McLuhan in Annie Hall -- "I heard what you've been saying -- you know nothing of my work," spending 10 minutes at baseball-reference.com had to suffice.

Granted, people remember the 1980 St. Louis Cardinals playing small ball, but it doesn't hold up. Whitey Herzog became the Cardinals manager in mid-1980s. The Cards led the National League in on-base percentage that season but were second-last in walks -- and finished 14 games below .500.

The next season, 1981, the Cards were second in OBP, jumped to second in walks and had the best record in the NL East. In 1982, they were first in OBP, second in walks and won the World Series. In '85 and '87 they were first in both categories, won the pennant and went all the way to Game 7 of the World Series. They were known for stealing bases, but they draw a lot of walks too.

If Lang believes the 1980s Cardinals won pennants by dropping down sacrifice bunts, then to quote the title of Herzog's memoir, he's been missing a great game.

Oh, and back in 1961 the Baltimore Orioles had a part-time outfielder who had two sac bunts all season and was 1-for-5 on stolen bases, but drew a lot of walks and put up a .387 OBP. His name? Whitey Herzog.

Granted, those are just statistics generated from a website.
That's all for now. Send your thoughts to neatesager@yahoo.ca.