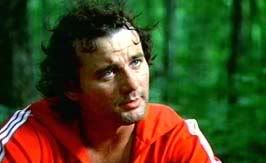 It just doesn't matter! It just doesn't matter! ...
... what thinking is behind people in Toronto jumping for joy that Leafs defencemen
Tomas Kaberle
and
Pavel Kubina
have waived their no-trade clauses
so they can be dealt away. Southern Ontario folk are not sentimental; they barely give a thought to Maple Leaf Gardens, and it's still sitting there.
... that recycled NHL coaches (morning,
Michel Therrien
) are
getting booted to the curb
for younger men who have been in the minors learning to be teach and coach. Only journalists would be shocked to learn you can get ahead by working on your craft instead of schmoozing.
... that there is some
major facts-plus-fiction in any contention
that Canadian
Michael Janyk
's World Cup bronze in a predictor of Olympic medals. Downhill skiing is random. Miss a gate, catch an edge, you're out of the medals. Please look up how many World Cup medals
Kerrin-Lee Gartner
during the 12-month build-up to her gold in Albertville in 1992. (
Zero
, although she had eight top 10 finishes.)
... that having two players share an award, even in an all-star game, should never happen in sports. It is a total dodge to say two people were exactly as worthy. That said, the NBA All-Star game was perfect for Shaquille O'Neal, since it's played at half-speed.

... if a Vancouver columnist writing about the UBC Thunderbirds basketball team

forgets the CIS Final 8 is in Ottawa ("all this talent is threatening to meld into a unit capable of hacking through the horror of

Halifax

,"

emphasis mine

).

... that

Elgin Baylor

's lawsuit against L.A. Clippers owner

Donald Sterling

is about the difference between tolerance and respect.

... that rainy weather did not put a damper on the Daytona 500. The U.S. economy is doing that quite well already.

... that the Kitchener Rangers looked more like a team headed in a positive direction losing to the London Knights in overtime than the Kingston Frontenacs did when they beat London. (A two-game win streak did little to pacify Save The Fronts.)

This post is worth nothing, but this is worth noting: