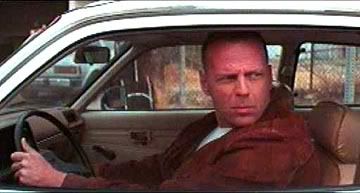 There is something essential to the Queen'sman character to need to have someone, somewhere not paying the proper homage.
That's how you're going to beat them ... they keep underestimating ya.
Very few CIS football followers are underestimating the Big Yellow Guys, aside from the usual darts aimed at all Ontario teams. The Score's
Sid Seixeiro
even dropped a semi-bombshell during the waning stages (see the
live blog
) of Saturday's 38-16 win over Ottawa relating how Gee-Gees coach
Denis Piché
had asserted that Queen's is, wait for it,
better than Laval
.
Let's leave any slant or spin behind those words alone. That is swimming-with-sharks stuff. This is an awfully good team, with one of the country's best defences regardless of what the stats say.
Offensively, it's a complete 180 from last season. The media-inculcated view of the Gaels that is best expressed as "stop Mike Giffin and you stop Queen's" is way off. This team is winning with a shutdown defence and special teams and by having the run-pass balance that it had hoped to develop by early last season.

Queen's will likely get either Guelph or Ottawa in the OUA semi-final on Nov. 1. The Gryphons put up 30 points and 462 passing yards against Queen's on Sept. 6, but the Gaels defensive secondary has tightened up considerably. Please bear in mind that starting cornerback Jay Oduwole didn't play in that game due to injury.

Meantime, Ottawa is fast running out of get-out-of-jail-free cards. It wasn't the bike for Lance Armstrong and it is not the injuries that have contributed to the Gee-Gees being 3-4 after they were everyone's Yates Cup pick.

There were a few nits to pick with the Gaels' 38-16 win over Ottawa. Giffin was below four yards per carry for the second time this season. The defensive secondary's great day was blighted somewhat by a plethora of pass interference flags (which was a factor in the playoff loss to Western last season).

Giffin's day unfolded much like it did for him against Western. He ran 21 times for 72 yards (against the Mustangs, it was 20 for 69) and was around two yards per carry before churning out some nice gains during the dot-the-Is stages of the game. This will add some fuel to the Hec Crighton Trophy debate; a lot of people noted that Windsor's Daryl Stephenson had a huge disparity in his stats vs. strong teams vis-a-vis the poor cousins when he won in 2006. (Giffin did get 214 against Guelph, almost 100 more than anyone else has gained vs. the Gryphons.)

The running game struggles are worrisome, especially since one never knows what you're in for weather-wise in November. The answers to that are for greater football minds to find. (Is it the blocking? The playcalling.) The one Golden-coloured glasses view is that Queen's became Giff-heavy in '07 out of necessity when it turned out they didn't have enough diversity among their receivers to play the way they had envisioned. Yesterday, Devan Sheahan, who caught touchdowns early in each half, became the fifth Gaels receiver this season to have a 100-yard day.

The bottom line is that if teams want to put eight defenders close to the line with no safety in the middle to clamp down on slants and skinny posts, Queen's will take that every time.

Defensively, there probably are some coaching points that can address all the flags from yesterday. The secondary, and here one thinks of David Rooney, who did a great job defending a couple deep corner routes , is playing better. The front seven is tight.

Any special teams stats from Saturday have to be put into context due to Ottawa's lack of depth. Dan Village, though, netted 39.6 yards per punt, while Jimmy Allin and Jimmy Therrien combined for three 30-yard-plus runbacks.

In other words, like it or not, attention is being paid. Thirty years later, it's still fresh in fans' minds that the 1978 national championship team was ranked No. 3 in the then-CIAU when there were only two teams left playing. Queen's is a front-runner. Deal with it.

Other business


Passing up a field goal at the end of the first half -- Queen's got nothing when Ottawa stopped Mike Giffin from the one-yard line -- didn't seem like too curious a call. It was 31-0, which a halftime lead any team would take. Putting it up to 38 would have iced the game 30 minutes early.
What are everyone thought's on the attendance, reported as 2,104? That's better than one has come to expect on Thanksgiving weekend, when community attendance is down and student attendance drops to nearly nil. It's also a better turnout than Laurier (2,020) and Guelph (720), the other two teams who played at home at Saturday.

In a more general sense, though, CIS football teams have only four guaranteed home dates.
From the department of "let's not get ahead of ourselves," Saint Mary's looked pretty human in its loss to Montreal in a game which had 18 fumbles. A colleague remarked, "If this is the No. 3 team in Canada, I can see why Carleton wants to bring back football."
For the record, The Score said, "Queen's Gaels."
Jeff Chan has his photo gallery online.
Andrew Bucholtz posted his thoughts over at Sporting Madness.
What piece of apathy was responsible for that headline in the Ottawa Sun, "GGs can't catch a break?" (Wink.)
A post so nice, it's been linked to twice: CFRC sports director Tyler King goes off on those who would consider moving the new Queen's hockey arena to West Campus.