U of T went 49 football games without a win. That's nothing.
Ernestown Secondary School went forty-eight
years
without a victory on the gridiron. Well, that status changed today. In the Things That Are Sad, Kind Of department, the Eagles' 23-22 win over the Loyalist Lancers gave at least one mid-'90s grad reason to change his
Facebook
status: "Neate is glorying in a team triumphant ... Ernestown 23 ... Loyalist 22." It calls for a celebration.
That being said, within a few minutes, four other K-Town
Facebookers
had shown the common courtesy to comment. Then an
Out of Left Field
contributor who's also a K-Towner and thus stood a chance of actually getting the joke, got a voice mail delivered in an incredibly poor imitation of the former Richardson Stadium public address announcer, CKWS sports anchor
Doug Jeffries
.
"A couple of out-of-town scores to pass along ... in the Kingston senior high school football league, Er-nes-town 23, Loyalist ... 22 ..."
Details of how the coach
Lou Bilkovski
's gridiron yearlings, the first group of Eagles to
grace a gridiron
, are left for tomorrow's Kingston
Whig-Standard
. (Loyalist is not exactly a football powerhouse, but it had at least had a team before.)
An explanation is probably due for why someone who's past age 30 would get so excited over a high school football game that he did not see, played in a city that he has not lived in since 2000. It is a little sad and lacking in self-awareness, yes?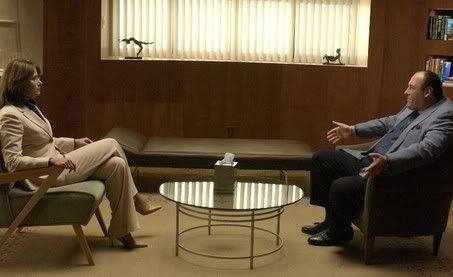 Hardly. Well, Doc, it was always a hold-your-manhood-cheap, secret shame to be such a fanboy when it came to football, while having graduated from a high school which did not field a football team. It was like a living a lie. It's not for nothing that last sentence had football in it twice -- overcompensate, much?

Napanee District Secondary School, which offered football, was about the same distance from the Sager homestead as ESS. Back in 1991, just as now, if you went to Bath Public School, you had a choice of the two high schools. A few kids from Bath tried out both. A few did, multiple times.

In our home, though, it went without saying that you would attend Ernestown. Thus as a promising career as a quarterback running back starting linebacker, how about backup offensive lineman (see artistic approximation at right), was sabotaged. (Thanks, Mom.) Instead, a career in sports writing was born. (Thanks again, Mom, for knowing your sensitive son was better off at a smaller school.)

Other people who passed through ESS have gone on to lead happy, productive lives without caring that the school had this football void forever unfilled. Oh, Ernestown has had its moments on the court in basketball (some of its grads have done very well) and volleyball. More importantly, people went on from there to get good educations and lead happy, productive lives.

Sorry, but I'm Mojo Nixon on this (not sure on Elvis, though)

That is all well and good for some, but it could it make up for the lack of football? No, it could not.

Perhaps that was one reason for becoming such a nut for the sport -- typical geek-love for something you knew full well you would never be able to get. Over the ensuing years, it honestly meant feeling envious of anyone who had played the glorious game in the way that God had intended for football to be played, with helmets, pads and the forward pass.

Rugby and soccer are nice enough games, too. They just demanded way too much running for too little tangible reward, aside from the orange slices you got to have afterward. For a kid who hated running, it was best to treat them as peculiarities, better left to the weirdos over in the United Kingdom, Europe ... Asia ... Africa .. Australia ... pretty much all of Central and South America, really.

You can imagine what it was like to carry that inside, all these years, until today. It meant putting up with a lot of ribbing from people who went to other schools in the area. The legend held that ESS had a statue of a kicking horse instead of a football team. That "persisting urban legend," by the way, has permeated the local youth culture to the point where it has to be debunked on the school website.

Thanks to an Ernestown fan who was pressed into service as a stringer (thanks again, Mom), it can be reported that Bilkovski's boys did give up the first TD of the day. However, they came back with three touchdowns, including majors from tailback Dustin Teal and tight end Kody Turner, that staked them to a big enough lead to hang on for the W. It should have come as no surprise.

The majestic Eagles even pulled off a fake-kick fumblerooskie. The long snapper dribbled the ball along the ground instead of firing it crisply back to the holder. A teammate picked it up and swept around the end .

In a one-point game, that stratagem loomed large. The Minnesota Vikings should be so inventive when they're in the scoring zone. Really, they should.

Teal, Turner and the rest of the lads might not understand why one win would make the day, hell week, for someone who passed through the same school a decade and a half ago.

They will, in time. From the kicking horse, to kicking a little arse. It won't get headlines like U of T did, but then again, I never went to that school.