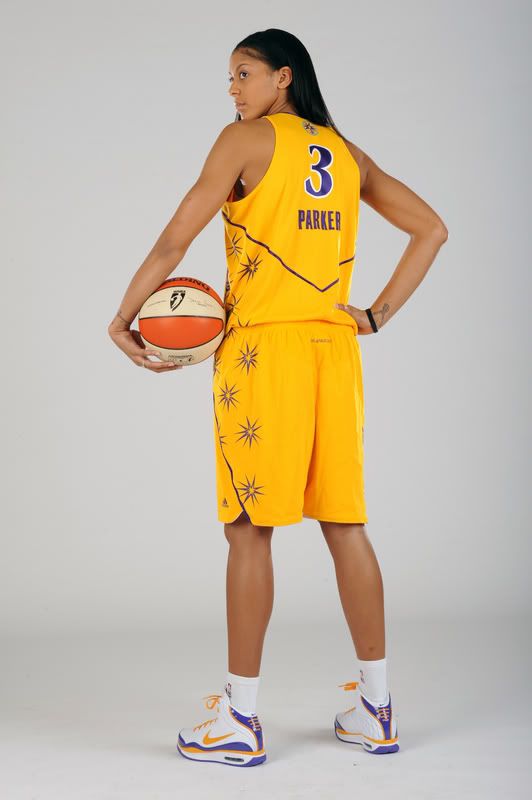 The time to call for a moratorium on guys smarting off on the WNBA even though they've never seen a game is long past.
The league tips off its 12th season tomorrow, which admit it, is about nine more more than many of us thought it would last when it began play in 1997. There's no great urge on this end to run out and buy a
Candace Parker
L.A. Sparks jersey. It has to be acknowledged that league seems to have turned a corner.
Fully half of the league's 14 teams now have stand-alone ownership. The Seattle Storm, who were bought by four local businesswomen after the NBA Sonics were spirited to Oklahoma City, are
operated
by a former project manager turned sports executive,
Karen Bryant
, while the L.A. team has a pair of businesswomen,
Carla Christofferson
and
Kathy Goodman
, in charge after they bought the team outright from the Lakers after connecting as
season-ticket holders
.
It's not all sunshine and roses. There is a reality that a lot of sports followers, of both genders, will never follow a women's professional sports league. However, why let that point of view take priority? Clearly, the WNBA's found an audience, it's starting to pick up some major advertisers (the widely publicized rookie orientation where players were given lessons on putting on makeup -- hey, what man hasn't needed some tips on grooming? -- could be read as a sop to squeamish ad execs). Recognizing its success doesn't seem too difficult.