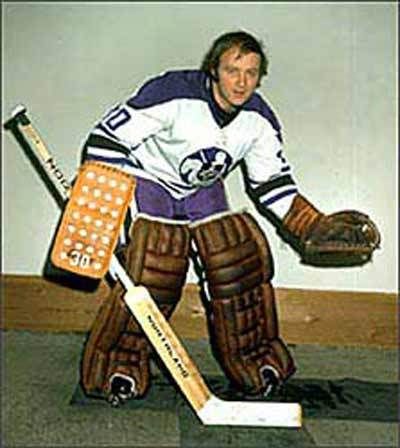 Any kids out there who have a history project to do should head down to the library (that place with books where if you're listening to songs on your music phone, you're not expected to share it with
everyone in a 20-metre radius).
See, some of us have to work tomorrow and are very busy. We'd like someone to dig through the microfiche and find how much the NHLers' reaction to
Rick Westhead
's story in
Saturday's Toronto Star
about Russian natural gas tycoon
Alex Medvedev
starting a rival hockey league parrots that of their counterparts back in the early 1970s, when the first rumours of the World Hockey Association were circulating.
The players of that vintage were probably also quick to affirm their loyalty to the NHL, which might not be a perfect league, but is the only one most of us have ever known. That's fine for the players who are reaping the most benefits from the economic structure that (random example) will allow the likes of
Robert Lang
to clear $4 million this season.
However, it's not about those guys. It's more about the owners of the top clubs in the various domestic leagues on the other side of the Atlantic. They must look at what soccer gains from the Champions League and basketball gets out its Euroleague, see the desire for club competition, and wonder, "Why not us?"
There's also a lot of players -- journeymen European NHLers playing far from home, AHL types making $75,000 a year and college players whose size and skill set is more suited to the larger European rinks -- who would stand to benefit, So it seems like this can't be dismissed out of hand, although it's a long way from becoming reality. Besides, the notion of
Bob Goodenow
getting a pound of flesh from
Gary Bettman
in the form of a few player defections is kind of attractive.
Related:
NHLers cool to Euroleague idea
(Toronto
Star
)
NHLers not Russian to endorse new pro league
(Toronto
Sun
)