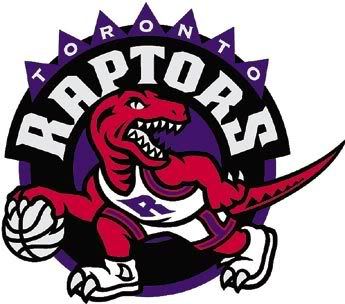 Reacting to all things Raptors:
So it ended up being a 2-2 week, with close losses stemming directly from Dirk Nowitzki and LeBron James turning in star-and-then-there's-superstars efforts to bring their teams back on their home floor.

The 15-point win over the Bulls, that was catered to the Raptors. Chicago has a case of crooked jumperitis and was ripe for the taking. Even when the Bulls closed within two points early in the fourth quarter, Leo Rautins said they were "on the verge of collapsing," and sure enough, they did.
The really bad news: Word out of Spain is that Jorge Garbajosa is done for the season with the bad ankle. To quote Bill Murray in Stripes, Garbo is like the big toe of the Raptors, at least in the fans' minds.

Will this force GM Bryan Colangelo's hand to find a stopper, a glue guy, on defence? Right now the Raptors don't have one, and teams who do have one don't like to give them up. Jamario Moon offers some potential, but he's so new to the league.

It already feels like whenever they're behind 5-6 points with three minutes left, there's little hope, since they can't shut a team down or buy a rebound in the final minutes.
It still feels like Sam Mitchell, et al., contrived to leave the Cleveland game out there for LeBron James to take it, as any true killer usually will. Staying with the matchup zone (or whatever that defence was) for far too long as Cleveland went 13-of-29 on threes? Kris Humphries and Darrick Martin on the floor together? (Note that Juan Dixon ran the point on Sunday.)

Andrea Bargnani seemed to be neglected in the second half, and not getting a better look at a three-pointer to tie the game with 17 seconds left was more grating than those Rogers commercials with the five friends who are impossibly close but somehow don't know the names of each other's parents.
Occasional associate blogger Neil Acharya had a question addressed by Toronto Star basketball writer Doug Smith a couple days ago: Has the dinosaur logo officially been replaced by the claw? It says here, keep both logos, as a test to see which media outlets are with it.
Related:
Doug Smith's Toronto Raptors Blog (thestar.com)