It's rich that former Miami Dolphins coach
Don Shula
believes there should be an asterisk put the New England Patriots if they go undefeated, due to Spygate.
Has anyone ever realized the asterisk should go on Shula's 1972 Dolphins? The free pass the '72 Dolphins got is longer than the one any actor ever got for winning an Oscar. No one ever seems to put that 17-0 season up to any kind of analysis, which raises suspicion for someone who wasn't born yet in 1972. Another part of the skepticism is wondering if it was a really that big a deal in its time, or have we just
chosen
to remember it that way?
The
schedule
Shula's 1972 Dolphins had is pretty revealing about how great that team might
not
have been. In the regular season, it didn't beat a single playoff team. It beat only one team which finished above .500, the Kansas City Chiefs, and that came in Week 1. After that season, Kansas City wouldn't finish in the black again until 1986.
The 2007 Patriots play in a crappy division, but only six of their 16 games are vs. AFC East teams. The '72 Dolphins played more than half their schedule, eight out of 14, vs. an equally craptacular AFC East. The four other teams in the division (the Bills, Patriots, Baltimore Colts and New York Jets) were a combined 7-16-1 outside the AFC East.
The
Bill Belichick
-coached Patriots, playing in a league that has become much tougher to dominate due to the salary cap, have been winning most of their games by blowout scores. Their only close win thus far, of course, was on the road against the defending Super Bowl champion Colts.
The '72 Dolphins played much of the season with backup quarterback
Earl Morrall
filling in for injured
Bob Griese.
That does count for something. Consider what would would become of the Patriots if
Tom Brady
was injured. Actually, Earl Morrall, now 73 years old, would probably do about as well as Brady's backup,
Matt Cassell
.
Regardless, the narrow escapes the Dolphins had against average teams are impossible to ignore. In Week 3, with a healthy Griese, they needed two late scoring drives to pull out a 16-14 win over the Minnesota Vikings, who finished. .500 in '72.
Later on, they had a one-point win over Buffalo, who won only one game outside the division. was a 28-24 win over the New York Jets, which went 7-7 (including 1-5 outside the division, with the lone win over New Orleans, the league's worst team). The Jets wouldn't see another .500 record until 1978.
DIDN'T DOMINATE PLAYOFFS
The playoffs didn't bring much more dominance. The Dolphins' combined winning margin in three playoff games was 17 points, which, get this, was the smallest of any Super Bowl champion of the 1970s and '80s.
In the Super Bowl, Miami came in as a 2.5-point underdog against the Washington Redskins. If the Dolphins were so all-fired great, wouldn't Vegas have made them favourites for the game, since all the casual bettors would have been trying to get money down on Miami?
The Dolphins didn't make a big sweep of the NFL awards. Don Shula, unmatched coaching feat and all, wasn't coach of the year in 1972. That award went to
Dan Devine
of the Green Bay Packers (best remembered for, as coach of Notre Dame, being portrayed as an A-hole by the screenwriters of
Rudy
). If the Dolphins' quest for a perfect season had North America on edge, it must have sailed right past the editors of
Sports Illustrated
, who didn't put the Dolphins on the cover once during the regular season.
The Dolphins got a cover
after
the AFC championship and
after
winning the Super Bowl, but neither referred to a perfect season. By contrast, the 8-0 Patriots have already been on
S.I.
's cover twice. That's part of having a much bigger sports media beast to feed (and
S.I.
's
narrowed priorities
), but doesn't that suggest Miami's 17-0 season wasn't a big deal then? So why is it given such credence now?
This might explain why Shula enjoyed a halo effect for the rest of his career, even as the Dolphins failed to win another Super Bowl after repeating in '73. In '93, when he was long past his prime as a coach,
S.I.
, as if to make restitution, made Shula its Sportsman of the Year. (Tellingly, the Dolphins lost their final five games that season to miss the playoffs.)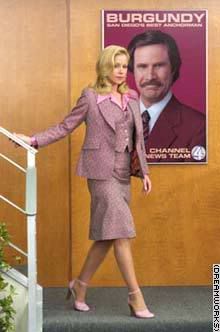 If the Pats are going undefeated, it might be just. That distinction should belong with a good big-game coach. Belichick's teams have a 3-0 record in Super Bowls. Shula's were 2-4 (plus a 27-0 loss in a NFL championship game in the pre-Super Bowl era).
Look, it's understandable why Shula is so protective of the legend of 1972, but Spygate doesn't rate an asterisk, since what the Pats did is probably commonplace in the NFL. His record is going down, and besides, there have been 14-2 and 15-1 teams which were probably betters. So when it comes to the '72 Dolphins, be like Veronica Corningstone in
Anchorman
being nonresponsive when Ron Burgundy says, "I'm kind of big deal."
No, the '72 Dolphins are not that big of a deal. They probably never were. Memory plays funny tricks on people.
Related:
I guess the Fins are worried about their undefeated record after all
(
Footballguys
)
That's all for now. Send your thoughts to
neatesager@yahoo.ca
.