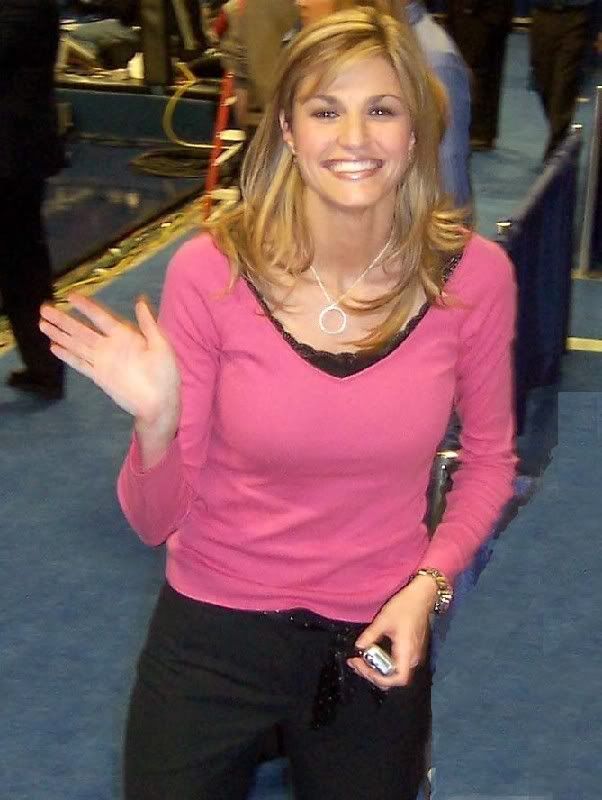 It turns out that
kiss
from
Erin Andrews
very well might have been the
kiss of death
for the Heisman Trophy and national title hopes of West Virginia QB
Pat White
-- his No. 5 Mountaineers, as you probably heard, were upset by South Florida last night.
Sure, there are more logical reasons for what happened (try six turnovers and White was injured for more than half the game), but we're twisted enough to think Erin Andrews carries a terrible curse. Now, can she be overly friendly with Southern Cal quarterback
John David Booty
?
If that's going to happen, though, can it wait until after the Trojans give Notre Dame a serious beatdown on Oct. 20?