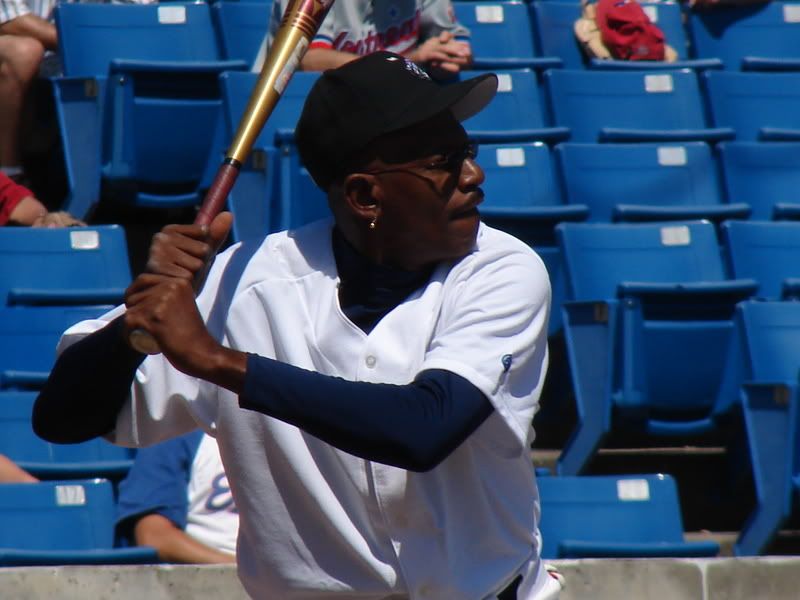 Forty-nine-year-old
Oil Can Boyd
pitching for the Ottawa Voyageurs ... A friend in the know mentioned it yesterday on the Q.T., and
Don Campbell
has it in the paper today. Honestly, the Vees could use some zazzing up, and people love the Can:
"Eighteen seasons after striking out his last major league hitter, and seven months shy of his 50th birthday, the colourful Boyd hopes to realize his dream in Ottawa with the Cam-Am Baseball League Voyageurs.

" 'My way of thinking about the game hasn't changed,' Boyd said Monday from his home in East Providence, Rhode Island.

" 'I've always known the secret to longevity is to take care of yourself and that the smarter you get, the better it is.' "
Related:
Oil Can likely to pitch in Ottawa at 49;'Ball coming out of my hand free and easy,' Boyd says
(Don Campbell, Canwest News Service)