Notes on our teams of interest from The 613...
Gee-Gees:
These are pretty heady times for a couple Garnet-and-Grey folk with a soccer pedigree.
Defender
Amanda Robinson
could make her international debut for Canada when the U20 women's team plays a friendly in Chile today. Meantime,
Delroy Clarke
, who was a soccer standout before becoming a cornerback, will suit up in his first CFL regular-season game for the Toronto Argonauts this evening.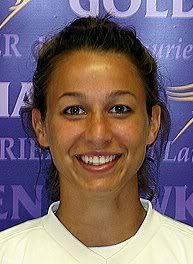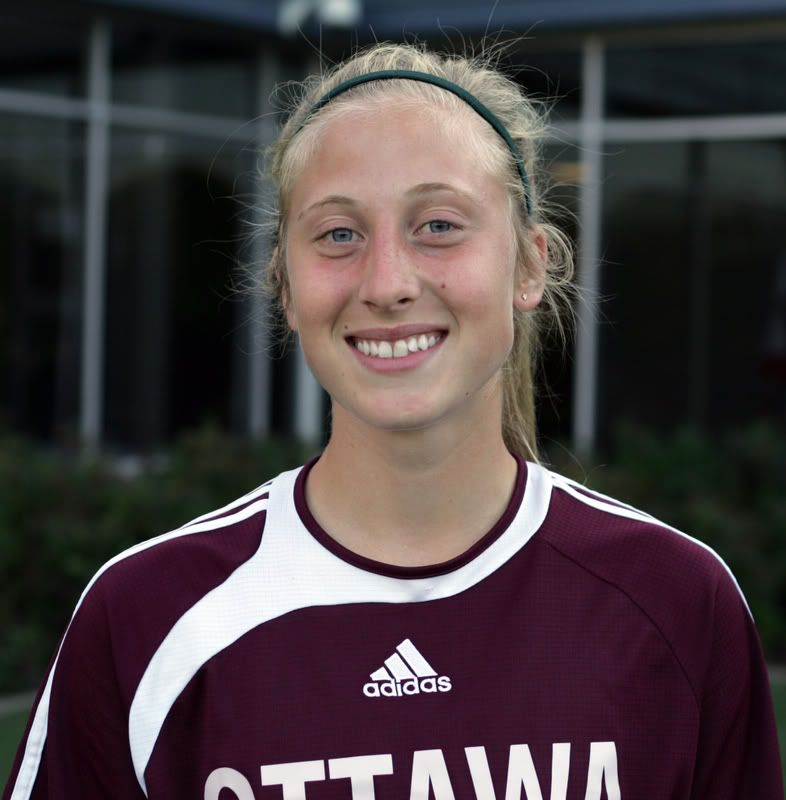 Robinson (near right) Robinson and Laurier Golden Hawks midfielder Alyssa Lagonia (far right) and Ottawa defender Amanda playing on the Canadian U20 women's team

for a four nations tournament in Chile.





Canada plays the Chileans today, followed by Mexico on Tuesday, New Zealand on Sept. 18 and Chile again on Sept. 20. Needless to say, it's nice a coup for the programs that coaches

Barry MacLean

and

Steve Johnson

respectively run at Laurier and Ottawa, both of which have been regular visitors to nationals over the years.





Our intrepid footy writer,

Mr. Bucholtz

(Ottawa used to have a CSL team named the Intrepid; behold, the wordplay) can likely add something a little less extemporaneous.




Meantime, Clarke is set to realize the rare dream of playing in the CFL for his hometown team -- and that's about only half the story.
Clarke is apparently going to suit up for the first time in the regular season on Friday for the Toronto Argonauts, listed as the backup to cornerback
Byron Parker
. The Argos, whom as you know are 4-6, and just made a coaching change, are looking to get younger on defence.
There's a bit of the only-in-Canada to how Clarke got there. He spent his early years in Jamaica playing the rest of the world's football. His introduction to the North American version came entirely through watching the NFL on TV before he and his father, also named Delroy Clarke, moved from Jamaica to Whitby, east of Toronto, during his teens. He was pretty fair soccer player, bound for the NCAA until a knee injury
prevented him
from going south on a soccer scholarship. He ended up taking up football at the behest of some of his friends. Now he's in the CFL -- and the journey's only begun for him, as a Canadian playing a position that for many years, was the domain of U.S. imports.
(A huge glove tap to a media friend who sent along word ... cross-posted to
The CIS Blog
.