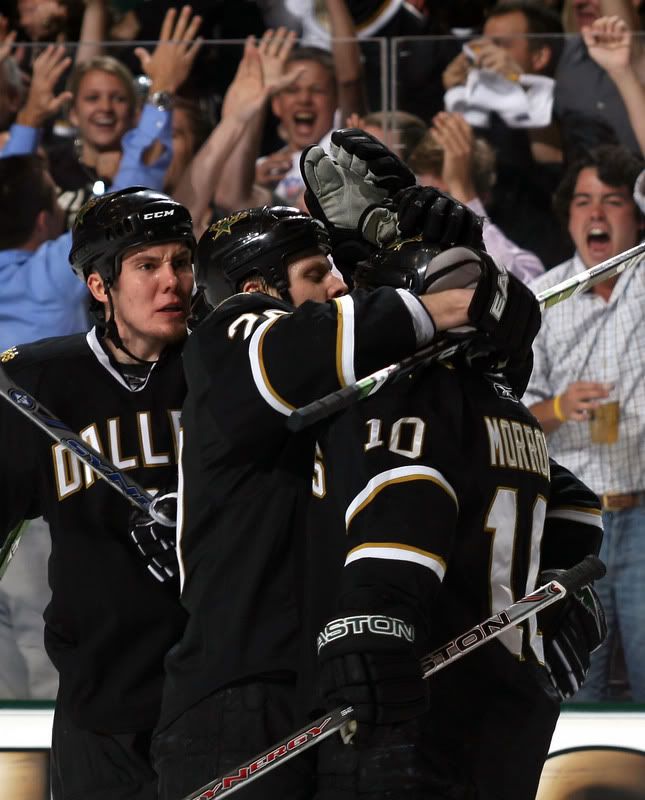 Damn the Dallas Stars for screwing up a perfectly good self-righteous rant.
A Detroit Red Wings sweep in the Western Conference final, followed by the Pittsburgh Penguins icing the Philadelphia Flyers in the East final tonight, would have been kismet. It would have meant that NBC and the NHL might have ended up in a messy little row over the sudden absence of any hockey game to show on Saturday and Sunday.
The network, for all we know, might have tried to push the league to start the final on Sunday afternoon. Never mind that NBC takes its hockey commitment so seriously that it cut away from sudden-death overtime in the Senators' clinching win against Buffalo in the East final last season. The league probably would resisted and pushed to start the final on Tuesday, just to make sure the Penguins and Red Wings had their rest, even though they scarcely need it with the way they've been rolling through the first three rounds.
Instead, Dallas won last night (who knows, maybe that goal that was waved off due to goalie interference was just part of the conspiracy). Now we'll never know. Dammit.